Launching Herptiles.info: A Resource for Reptile and Amphibian Enthusiasts

Jefrim Keijzer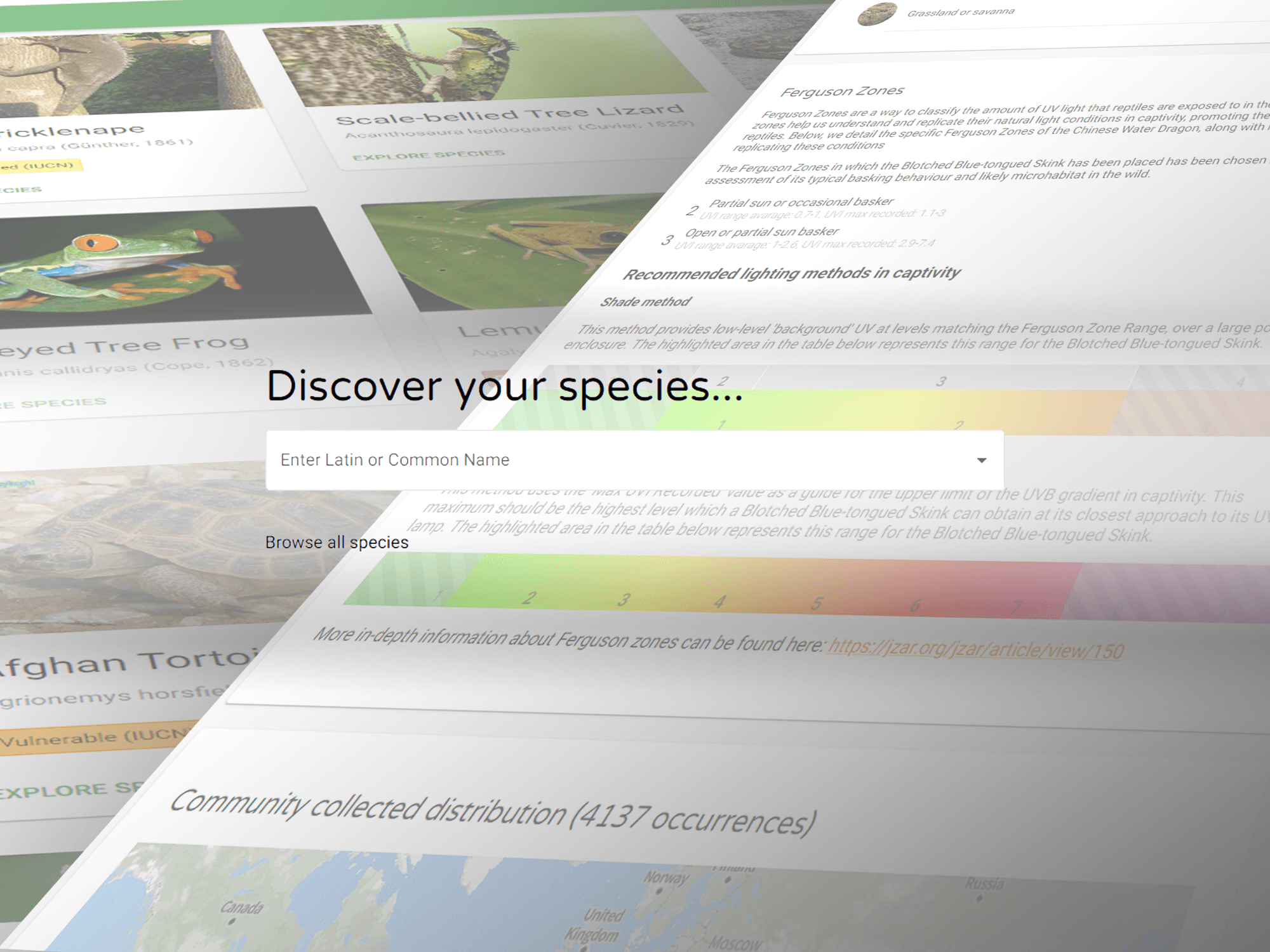 Jefrim Keijzer
I'm excited to share the launch of Herptiles.info, a simple but comprehensive resource I've developed for reptile and amphibian enthusiasts.
Combining information from reputable scientific sources, Herptiles.info offers detailed overview pages for 249 different species of reptiles and amphibians. The website allows you to easily search for a species by its Latin or common name or explore the entire catalogue at your own pace.
Each species page includes information about taxonomy, habitat, temperature needs, and UV exposure, based on the scientific Ferguson Zones. Also, you'll find handy links to iNaturalist, Wikipedia, GBIF, and Google Scholar, making further research easy and convenient.
Herptiles.info is a project born out of personal passion and is intended to be a useful tool for anyone interested in these fascinating creatures. As you explore the site, I encourage you to share your thoughts and feedback.